Two of our amazing quilters accepted the challenge to create a quilt to celebrate the beauty of the natural world around us.  Both quilts are fantastic! We will ask each quilter to bring them to our next Quilt Show to be included in a special display.  Please take time to enjoy their stunning work.
I heard from many members that they had imagined and even designed their challenge project, but the year was just too much. Thank you for your support for this project.
Barbara Riggs: Welcome to High Country
30" x 38" It is done with fabric collage and raw edge appliqué. There is also thread work to create the foliage on the trees and details on the owl. Tulle has been used to also add dimension.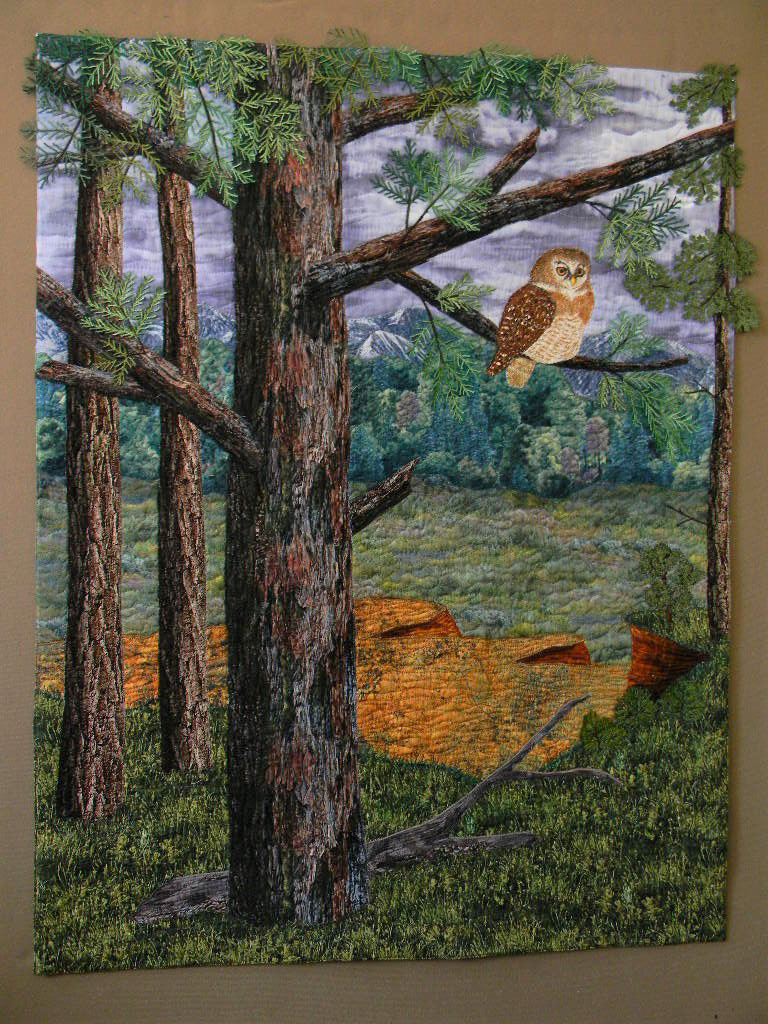 Janet Pittmann: Sunrise at Backbone State Park
24″ x 35″ I have been intrigued by this rock formation since my son used it for rock climbing several years ago. Backbone State Park was the first Iowa state park. The rock is painted on black fabric and appliquéd to the hand dyed background.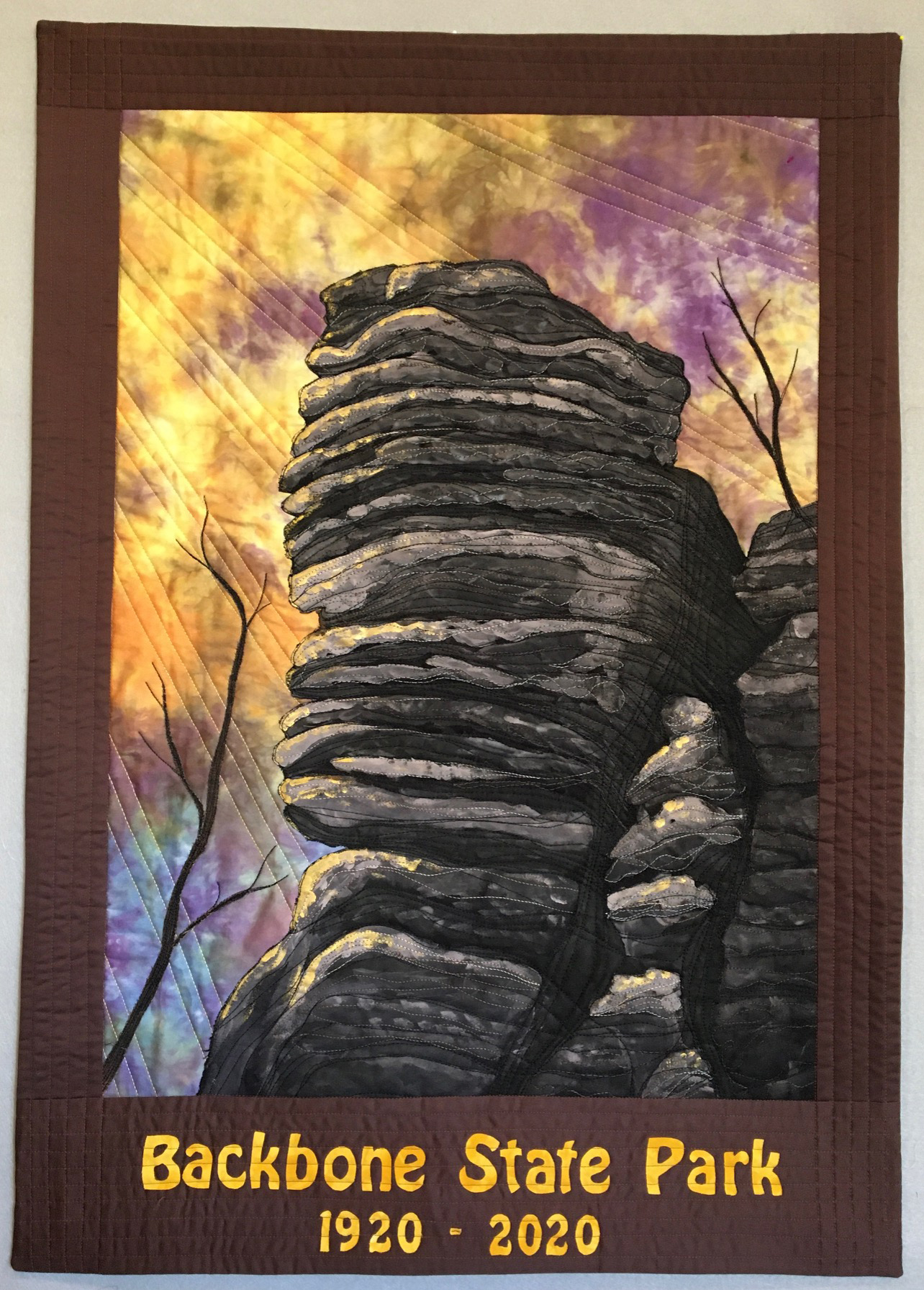 Since there were fewer than 8 submissions, we will not need to vote.