Our sparkle was dazzling and radiant at the 2018 Quilt Show! Thank you if you entered a quilt; Thank you for your quilts in our Special Exhibits; Thank you to all the volunteers; Thank you to our sponsors and vendors; Thank you to all the attendees; and especially, a huge Thank You to our Quilt Show Committee! It takes many people to help and support a terrific quilt show like this one. It was an honor to be at the helm of the show.
We are excited that one of our guild members won this year's raffle quilt. Congratulations to Karen Macon on giving this quilt a new and loving home!
Thank you again for helping us shine so bright and beautiful – Joyce Moore and Susie Martin, 2018 Quilt Show Co-Chairs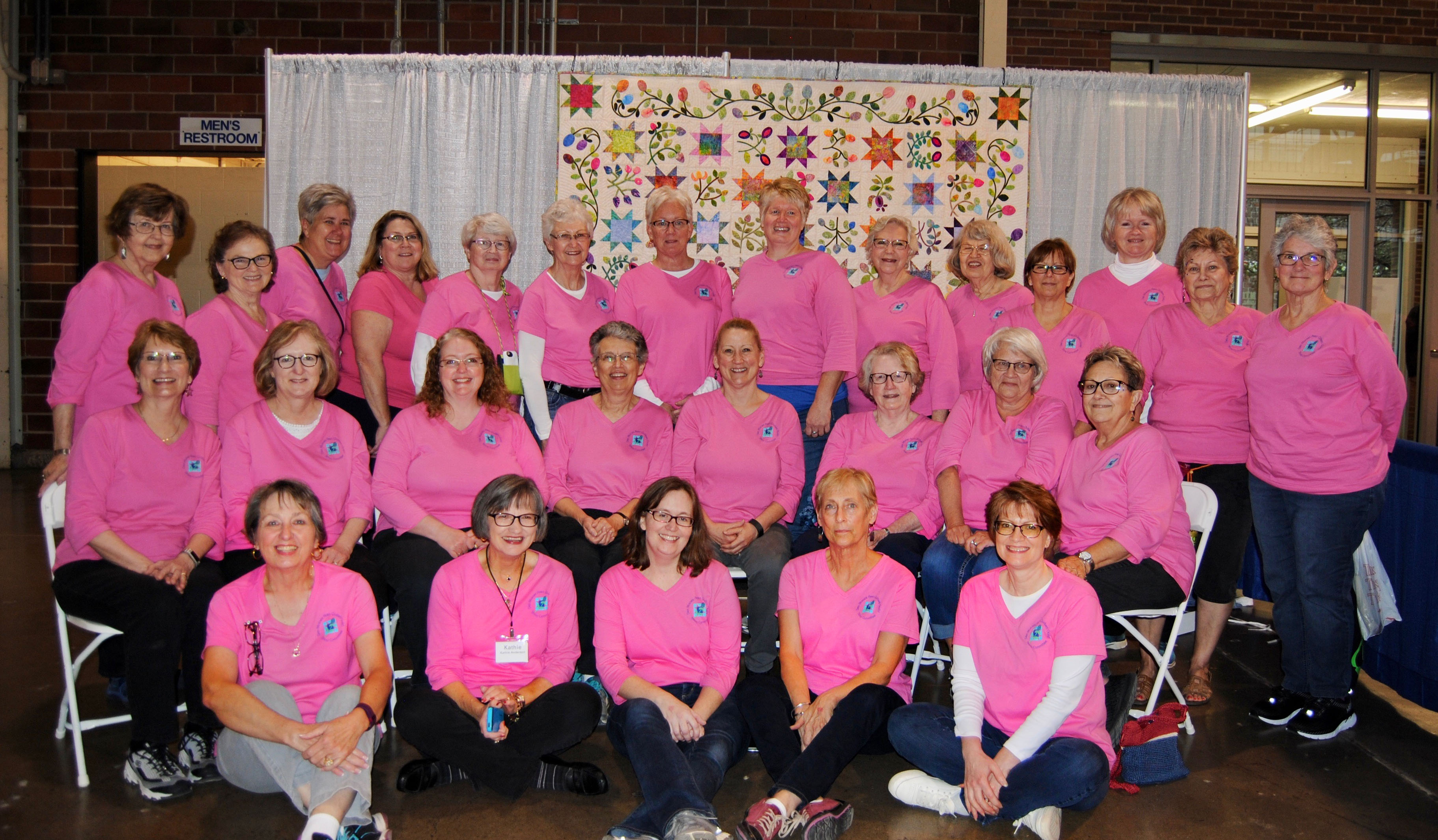 And here's a slideshow of some of the wonderful quilts in our show! Click a thumbnail to see the photos bigger.

Please note that this is just a sampling of quilts that I got good photos of. Due to crowds and lighting and sheer stamina of our photographer, this is not comprehensive. If your quilt was not included here, it was not because it wasn't a beautiful quilt. If you'd like to submit your photo(s) to be included, feel free to email emma@etmcreative.com. Thank you for your understanding and I hope you got to see the quilts in person!